Decorate your school's stairs with colorful multiplication stair riser stickers or custom stair riser stickers based on your school's needs. Encourage students to practice concepts on their way to class! Designed to fit your school's stairways.
Please note that if your stair riser width is longer than 75 inches, we may need to break the design into two parts for easy installation.
Contact us if you need a custom order of more than 30 stairs. Stairs must have a flat backing for stickers to adhere properly. We have found that vinyl, and laminate surfaces work best. However, some schools have had success with concrete surfaces. Please let us know if you are interested in a sample for your stairs! We can let you know if sending a sample is a possibility. 
Materials: 3.2 mil vinyl film with permanent pressure-sensitive adhesive with Comply Adhesive for fast, easy bubble-free installation
Max Height: 6 inches
---
Instructions for Measuring Your Stairs
Before measuring your stairs, please check if your stairs have a stair lip. DO NOT INCLUDE stair lips in the total height measurement.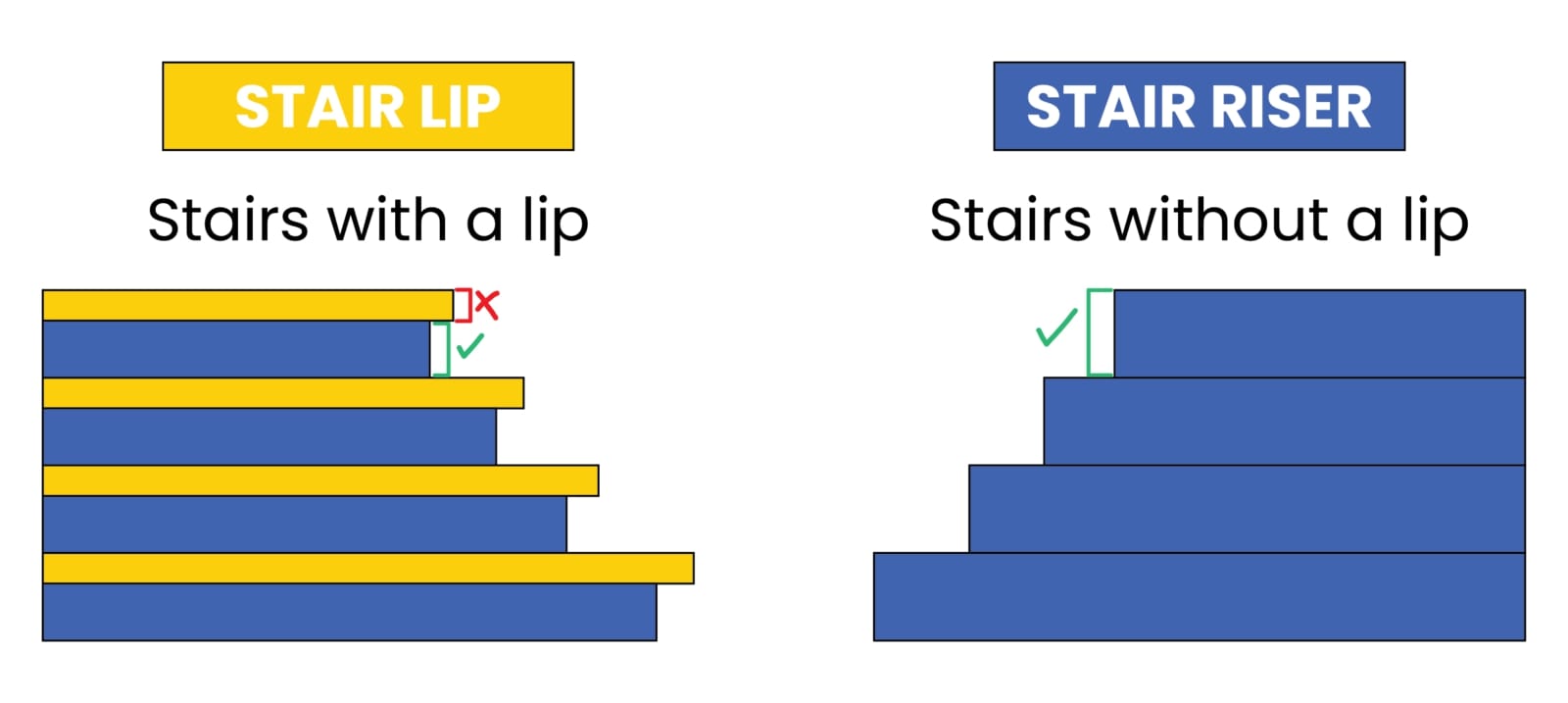 Math & Movement will need measurements for the height and length of your stair risers to accurately produce your vinyl. See the diagram below.

Our vinyl is installed best on smooth flat surfaces. Contact Math & Movement with questions about textured or ornate surfaces.
---
"The risers are a huge hit!  Everything went smoothly from beginning to end and I would recommend anyone to reach out to Math & Movement."
   – Anne, Admin Assistant