Providing Play-Based Learning Tools for Your Classroom
Are you looking for new play-based learning options for your school or classroom? We have two new amazing literacy options based on specific grade level concepts for you to check out! Both kits offer solutions to boost kinesthetic teaching throughout the school day. We also have options for the kits with training or without training, depending on the needs of your school.
Included materials sorted by grade level. View quote below for product quantities.
Included materials sorted by grade level. View quote below for product quantities.
Fourth and Fifth Grade Materials:
Free 100 Word Mini Mat & Word Hop Hand Stickers
Enter your email and receive a code for a free Mini 100 Word Mat and Word Hop Hand Stickers (A) with your purchase of a Literacy Kit. 
K-2 Literacy Kit receives a mini 100 Word Hop and Word Hop Hands. 3-5 Literacy Kit received a mini Advanced 100 Word Hop and Word Hop Hands.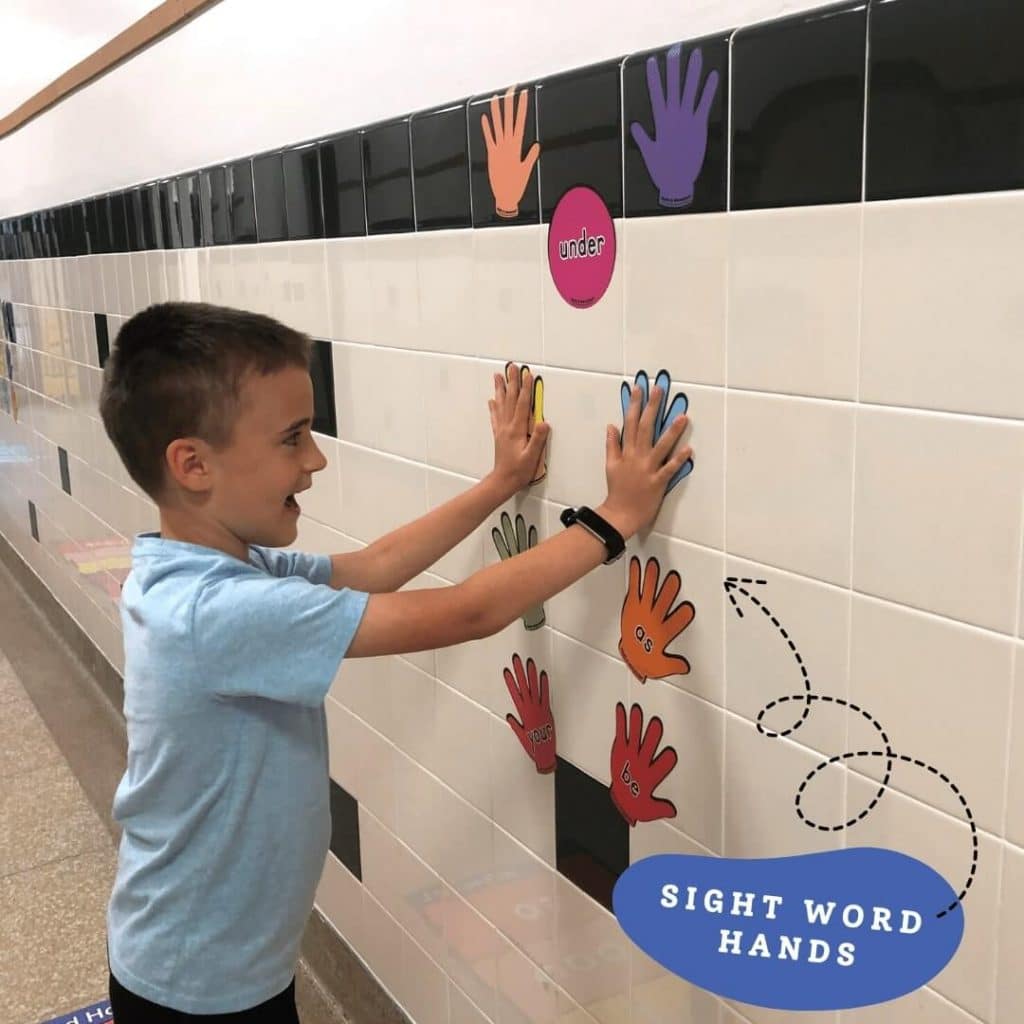 School Districts We Have Worked With
Our program has expanded to reach students in 45 states all across the United States! Is your school next?
Receive unlimited access to our online activity database with your purchase. Search by floor mat name and find activities for everyday use. The database also has videos and worksheets for many of our materials for teachers to use in lessons.
Movement is like "Miracle Grow" for the Brain
Movement increases growth factors and connections between neurons in the prefrontal cortex of the brain. The prefrontal cortex is responsible for developing complex cognitive abilities like:
planning
thought analysis
creativity
abstract thinking
social behavior
Literacy Kit Training Options
Because this school year has brought a unique set of challenges for schools, we have changed the setup of our PD training to make participation easier for teachers. If you are interested in the 'with training' kit options, your educators will receive 1 hour of virtual training on your materials. (Allows for up to 100 participants.)
Math & Movement Mats are super easy to care for. All you need is a spray bottle of soapy water and paper towels. The materials are also covid safe, touch-free, and great for covid restrictions and social distancing activity stations.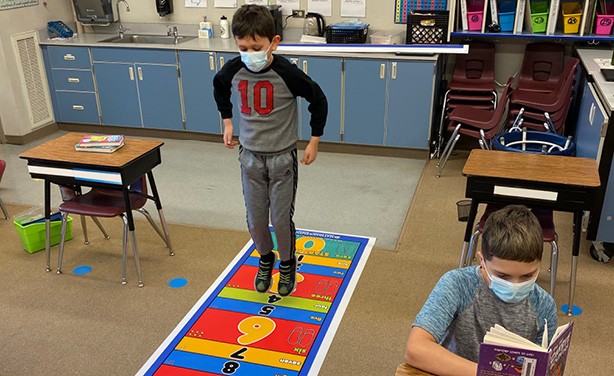 We know every penny counts in education, which is why our materials are made to last. Our materials have been found to last up to 10 years with proper care. The durable materials allow students across multiple grade levels and academic years to benefit from movement-based learning. 
This training was so helpful and pertinent to my school community. It has allowed me to be very reflective on my teaching practices. I am looking forward to all the practical things I can start in my classroom right away! I am excited to incorporate these ideas into distance learning, classroom learning, and family connections this fall.
As a special education teacher, I love using these mats in our general education classroom. Every child is engaged and excited to learn their multiplication tables. When I bring a mat out the whole class cheers. Thank you for making math more accessible not just for my students, but every child in our classroom.


The training was one of the best I have ever attended. As a Physical Education teacher, I work with students of all grade levels and everything I learned can be incorporated into my classes. I will also be able to share with my colleagues in the classroom so that we can utilize some of the training across our entire school district.


The training was not only inspirational but also very practical. A plethora of tips, activities and suggestions were given to increase literacy and math skills. These were backed by science and can be implemented without adding an expensive curriculum to our already strapped economic environment.


Not sure where to get started with movement-based learning?
Talk with our team to learn more about the Math & Movement program
and the benefits of kinesthetic learning.